Top 5 Reasons to Visit the Andaman and Nicobar Islands
A part of India which the country can proudly call it's own but nothing quite like the Indian mainland is the Andaman and Nicobar islands. The pristine beaches and the floating islands will make you go speechless. This article talks about the top 5 reasons on why you should visit the islands for your next trip.
A trip to Andaman and Nicobar islands is just what you need to spice up your monotonous schedule. Although a part of India, these islands are nothing like India! Made up of 572 stunningly beautiful floating islands, surrounded by crystal clear blue water, the subtle rays of sunlight that hits the surface of water creates a breathtaking view.
Andaman and Nicobar islands lie closer to Thailand, Myanmar and Northeast of India, much further from mainland India. If you are from North India, you can catch a flight from Kolkata, and for people from South India can catch the Chennai to Port Blair flights.
Here are some of the main reasons why you should consider paying a visit to the Andaman and Nicobar islands.
1: The Beaches
There is no doubt everyone knows Andaman and Nicobar islands have beautiful beaches, and it is also one of the main reasons people visit this destination in the first place. But just seeing the pictures of the beaches and reading about it does not suffice.
There is no amount of words to describe the stunning beauty of the beaches found here. Ranked among some of the best in Asia, you will be lost for words when faced with the sight of Andaman and Nicobar's beaches before you.
2: Go for Some Exciting Island-Hopping
With a host of hundreds of islands to choose from, you can actually go island hopping in Andaman and Nicobar islands, as opposed to bar-hopping in cities with a good number of bars and pubs. Each and every island has something or the other to offer to its visitors. Some of the most popular ones are Avis island, Havelock island, Neil island, Campbell Bay island, Hut Bay island and so on.
3: Low Cost of Living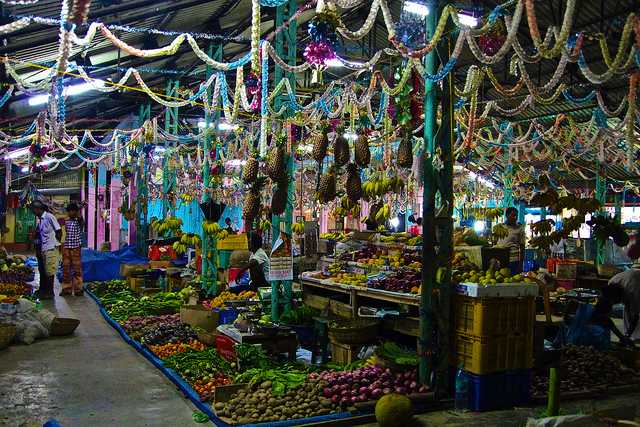 The best part about visiting Andaman and Nicobar island is that it is very easy on the pockets! Accommodations are dirt cheap where you can simply sleep in one of the beach shacks, food is fresh and cheap and the best part, the alcohol is very cheap! You can savour on some nice old scotch sold at half the price of what you will have to pay for in cities of mainland India.
4: No Language Barrier
Who doesn't like going to a new place and face no language barrier! The beauty about Andaman and Nicobar islands is that not only is the provision for local transport good, you can also get by easily and not face trouble communicating the bus conductors or auto rickshaw drivers as they all know Hindi and English.
5: Numerous Sightseeing Spots
Sightseeing in Andaman and Nicobar islands are not confined to the beaches and islands alone but if you dig deeper, you will find various monuments and caves you can visit. Check out the places to visit in Port Blair as a good chunk of the historical sites are clustered up in this capital city.
So there you have it, the top reasons on why you should visit Andaman and Nicobar islands. Still need more reasons to visit? I don't think so!