Guide on How To Kiss a Girl or Boy and Types of Kisses
Kissing is one of the great arts which is only used to shower love or affection on the opposite person. Kissing the loved ones will definitely make them understand your emotions and love towards them.
Kissing cannot be learned from anyone, but it is a way of expressing the feeling of love on others. There are various types of kisses all over the world, and some kisses intend for friends or family members too apart from loved ones.
There are different ways of kisses that make the relationship even stronger. It can be said that kisses are the steps for a happier life with loved ones.
Ways That Make You A Better Kisser
Everyone wishes to become a great kisser in front of their loved ones but worried about this reason. You can be happy now by just following some tips and be as an experienced kisser. Definitely, these tips and tricks make you and your partner happy during this time.
The mouth plays an important role in kissing, so it is quite essential to have a clean and non-smelly mouth, especially for those who have the habit of smoking. Yes, cleaning the mouth and taking mouth fresheners will avoid bad smell from mouth.
Look for the Right Moment
It is quite essential to see the correct time that is the body language of the opposite person for kissing. Check that you are not forcing the opposite person for kissing, instead, they should also be interested in kissing.
Yes, direct eye contact can be overwhelming sometimes, so the best tip to follow during kissing, is just close your eyes. Then it will give you a better romantic feeling, while another person touches you gently and kissing you.
Yes, it is highly important to be connected with the person while kissing, this can be possible if you stop thinking or feeling more anxious about kissing skills or thinking about other things.
The other most important thing is you need to take your own time when kissing. Never try to squelch upon someone's spirit by going on the offensive act or making the situation to be under your control.
Either they may be men or women, cracked lips will be quite disturbing to the opposite person, in the romantic mood and the environment may become uncomfortable.
So, it's a good idea to apply some lip balm which brings smoothen lips, then make it a point to carry them in your bag or pocket especially when you are meeting your loved ones.
In a kiss, the necessity of tongue will be very less, so make sure that you do not use your tongue much on your loved one face.
They may or may not like it coming in the middle of kissing otherwise the passionate kissing becomes something else.
Whenever you meet your loved try a new style of kissing every time, it will just create enthusiasm in both of you. Experimenting with various types of kisses will generally make both of them connected and active.
Whenever your partner is on the lead and kissing, then just try to imitate them, which makes it clear that both of them are on the same page.
If you are on the leading side, then try out various kissing styles, making your partner follow and learn the new styles.
A kiss without the touch of the body is just a mere waste. During the kissing don't give the work only to lips, but also try to hold them near to you by touching their neck or back part.
The above mentioned are some of the tips, that can help you make a passionate kisser and make yourself comfortable as well as happy at the same time.
Types of kisses
Yes, there are many types of kisses, some of them may be quite simple, but others may be a little difficult, but each and every kiss is supposed to build up the relationship.
So, it entirely depends upon you how well will you kiss your partner and make your relationship strong.
Now, here we are there to explain different ways of kisses, with little tips that will help you to be a perfect kisser.
It is a well-known fact that kisses are the first step for the foreplay, so make your partner happy by giving a perfect kiss, by choosing anyone from the below.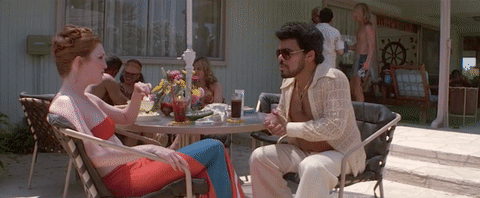 One of the popular and basic types of the kiss, which can be given to your friends or reliance or kids you like. It's just a formal way of showing like on them, by just holding their hand into your and giving a kiss on it.
This is often given to the person's when met for the first time because it also indicates that it is one thing f the ways of greeting others.
This is one of the respectful manners of kissing and greeting at the same time. This way the of kissing is named as Royal hand kiss.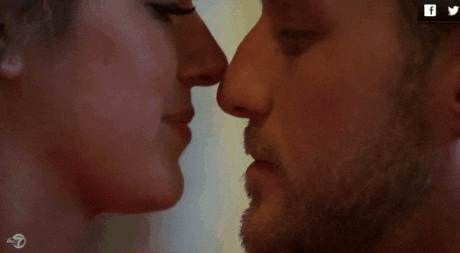 French kiss is one of the most popular kisses among the lovers and at the same time, it also tops in the list of kisses.
This is one of the most passionate ways of kissing, which need to be done in a very patience way instead of rushing, that will ruin the entire love environment that is present between both of them.
This is an intimate way of kissing with erotic moves, which will surely drag you and your partner into a romantic move.
French kiss starts by tilting in and then locking the lips with a partner and then slowly extend the tongue so that the other partner's tongue will reach yours.
French kiss does not require any practice, but rather it does require some patience throughout this kissing instead of rushing to feel it.
Air kissing is yet another popular type of kissing, which can be given to friends or family members or kids. It is no completely a kiss, but better can be stated as a gesture.
This can be used either to say hello or even goodbye to anyone.
This is one way to communicate the endearment. It is quite simple, where one needs to put their hands near to lips and lean it as if kissing by creating a small sound as "ummah".
These types of air kisses are generally given and taken by kids, which they like them. It can be the first kiss to your dear one when you first met her.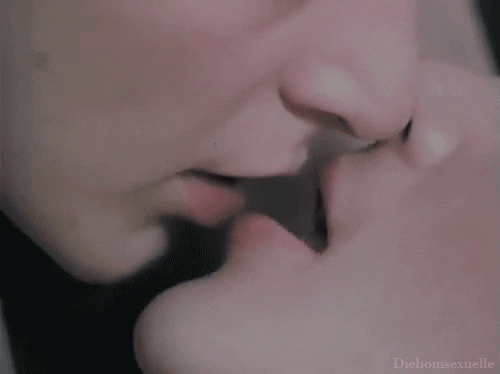 Single lip kiss is one of the best ways to show your love on your better half or lover. It can be stated as the twee as well as the romantic kiss that will send a message to your partner which is "I Love you".
However, even this kiss also needs to be done in a smoother way instead of just making it a mess, by doing it wilder.
This is a quite simple process, where one needs to start leaning closely and slowly catch one of their lips in between yours.
Then start to suck them smoothly in a romantic way, but never bite in this type of kissing, because instead of sending a romantic message from your end, it turns out to say your wilderness.
The cheek kiss is one of the basic and most popular kisses among the lovers or partners, which is just to say them how much you love.
This kiss is also intended for other people such as friends, family members or even strangers at the time only to give them a message that how much happy you are with them or their presence.
Cheek kiss will be on the top list without fail whenever meeting lover and daily in the list of newly wedded couple or happy loving couple even at the age of 60 or 70.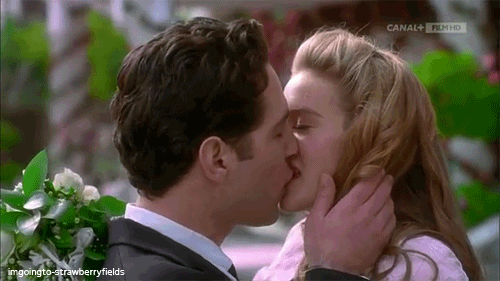 American kiss is yet another popular type of deep kissing that brings in a romantic environment among both partners.
This is quite a little romantic type of kissing where there will be no use of the tongue, but it carries out on a romantic posture.
In this type of kissing men should slowly bend his beloved lady by bringing her close to him by giving support to her and bending her little on the back.
Then start giving her a tight kiss, which will make you lost into the romantic moments, if done properly.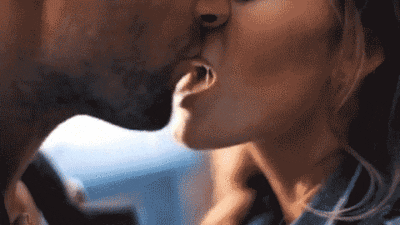 Bite kiss is somewhat an interesting type of kisses, where again it entirely depends on the personal preference because some may like biting and others feel it hard.
Though this is a playful biting, where the partners will just bite on those parts which create sparks for the romantic night.
These areas will be lips, cheeks, jawline, collarbone along with the neck. This can be really tantalizing if it is done in a smoother way rather then biting hard.
Just try this for the first time with your partner, and if liked then continue for the next time else, it's better never to repeat this kiss with your partner.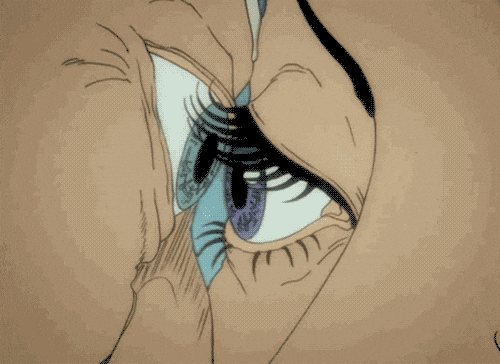 The butterfly kiss is something a different type of kiss, which can be a little funny and at the same time it looks cute too.
In this kiss type, there will be no use of lips or tongue; it entirely plays with the eyelashes of both the partners as well as cheeks.
Butterfly kisses generally cause some type of romantic tickling when done on the cheeks. In this way of kissing, both the partners need to sit close to each other then eyelashes of both of them need to touch each other.
In the process of kissing don't forget to flutter the eyelashes, because this brings the feeling of the butterfly kiss.
When you blink the eyelashes against their cheeks then this will eventually make them blushing with love. It is entirely a different type to give a try.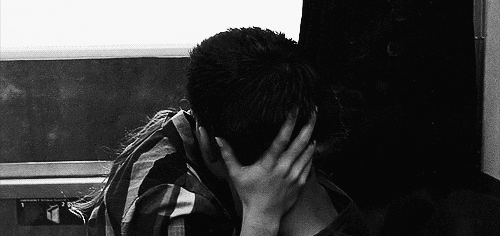 Neck kiss is another type of romantic kiss that involves the body part neck in it. This type of romantic kisses is more often viewed in movies, as they again spark to the foreplay creating some senses of deep love towards each other.
This is one of the most sensual types of kissing, in general, the lead will always be taken by men to kiss on the women neck, to make them ready for the foreplay.
The neck is an underrated erogenous zone that contains delicate yet sensitive nerve endings it creates a romantic feeling and environment. Hence, to bring out a romantic environment then give out a try for the neck kiss.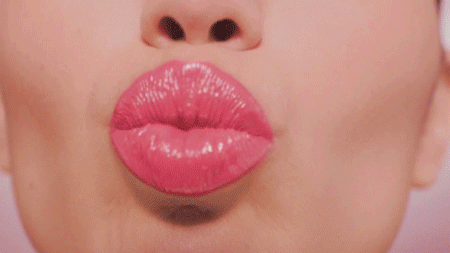 Lip gloss kiss is quite interesting and in this type of kiss, lead can be taken away by women only. Where the women need to apply flavored lip gloss of 3 or above coatings that means lips need to be heavily loaded by lip gloss.
Then now it's your turn to wildly kiss your partner in such a way that your lips will be coated entirely with your lip gloss.
This will be quite a playful type of kiss, but it is more important to know whether your partner is happy with this type of kissing or not.
In case, if they think it is wilder or not happy just never think to repeat this type of kiss, with your partner.
Conclusion
The above mentioned are some of the popular types of romantic kisses and basic kisses. These kisses will definitely bring out the spark of love between you and your partner, making a move towards the romantic atmosphere.
These kisses make you happy and at the same time bring out the love between each other. Kisses are one of the best ways to express love as well as romance.