Top 7 Things To Do And See In Bournemouth 2017
This calm British seaside town, Bournemouth is located in the gorgeous country of Dorset and it is one of the sought after destinations for family holidays. This is a popular coastal gem known for its culture & entertainment, enjoyed by both the tourists and the locals. Every year, thousands of tourist flock here to witness the serenity, beautiful small cafes, splendid beaches, and not to mention British sunshine.
So, while you are in Bournemouth, you can indulge in doing a plethora of things and you can explore a long list of tourist attractions. So, without any further ado, here are top 7 things to do and see in Bournemouth.
1: Gorgeous Beaches
Fine, agreed it is a beautiful seaside town, but what else? The stunning coastline of Bournemouth witness action throughout the year. The beaches are regularly cleaned and monitored for any other problem. If you are coming with your family then, Alum Chine Beach will be perfect to enjoy a nice leisure day. The kids get to build sandcastles while you lay on the beach chairs having the time of your life.
For the older visitors, the beach has a sub-tropical garden. Large beach huts enhance the overall look of the beach and it also has a large car parking facility. You can take your kids to the Italian restaurant where they can enjoy ice-creams and other snacks. Some of the other beaches you can explore here are – EastCliff Beach, Avon Beach, Boscombe Beach, Fishermans Walk, and Durley Chine Beach.
2: Be A Part Of Bournemouth's Festivals
This beautiful town play host to some of the colourful and vibrant festivals throughout the year. So, it does not matter when you are visiting, rest assured you can be a part of a festival or some exciting event. Started in 2012, Arts by the Sea Festival has its own unique place in the UK's cultural scene. Bournemouth's Food and Drink Festival is a ten days' event where you get to enjoy the best of street food, enchanting music, food demos, and lots of other exciting activities.
Read: World's Top 10 Great Places to Celebrate Your New Year
Then there is Bournemouth's Air Festival where Red Arrows, RAF, and Royal Navy display some breathtaking stunts in the air. This particular festival influences varied sorts of events, concerts, talks, and exhibitions having an aviation theme.
3: Towns, Parks, And Gardens
Bournemouth offers 2,000 acres of lush green gardens, they are divided between Lower Gardens, Central Gardens, and Upper Gardens. All of them are quite popular for having Victorian character. At the Lower Gardens, you get to enjoy nice floral beddings displays throughout the year. Alum Chine offers shaded paths, playing area for the kids, tropical garden, catering, and toilet facilities.
Read: Top 10 Most Famous Hermitage Museum in the World
At Boscombe Chine Gardens, you will find a nice amalgamation of colourful flowers, trees, water, and grassy areas. You can also have crazy golf experience, kids can have fun in the water-themed playing area, and enjoy a nice cup of tea while you cherish the green and beautiful surroundings.
4: Enjoy The Best Shopping Experience
With lots of quirky shops and designer boutiques, Bournemouth has lots of shopping venues for all the shopaholics. The town centre here has the pedestrianised high street with a nice mix of branded stores, departmental stores, and independent stores. Boscombe Market is an all day open market held on every Thursday and Saturday. The best thing about this place is that there is something for everyone.
Make sure you have visited Boscombe Vintage Market, where you can witness unique treasures, trinkets, and various other vintage goodies including – fashion, textile, collectibles, art, crafts, and accessories. You will love this one of a kind shopping experience.
5: Bournemouth's Piers
Bournemouth Pier and Boscombe Pier are two of the major draws of Bournemouth. Both these landmarks are featured on various postcards around the town. Bournemouth Pier offers a stunning view over the bay with Isle of Wight on one side and Purbeck Hills on the other. Here, you will find lots of attractions, entertainments, and retail outlets. Right at the start of the Pier, you will find numerous outlets selling holiday stuff including – ice-creams, candy floss, and seaside rock.
Read: Top 10 Most Breathtaking Beaches in the World
Boscombe Pier has recently undergone a makeover, enhancing the overall beauty and safety features. As you wander at this beautiful Pier, you will come across various musical instruments. These are not just usual instruments, the best thing about them is that they are hand crafted. Go on hold them and try playing a tune.
6: Appreciate The Outdoors
The outstanding nature that Bournemouth has to offer can be explored by just leisurely strolling around or you can also hire a bike. Travel to the east towards Mudeford and Christchurch, towards the west there is Purbecks. From the picturesque flats to strenuous hill rides, these are some of the popular areas amongst the cyclists.
There are land trains which will take you through the beautiful beaches and piers. Taking you to Boscombe Precinct and Boscombe Chine Gardens, this new route is quite popular amongst the cycling enthusiasts, make sure you check it out. The best thing about these trains is that they are wheelchair friendly, they have varied routes and the charges varies as per the age.
7: Enjoy Some Live Music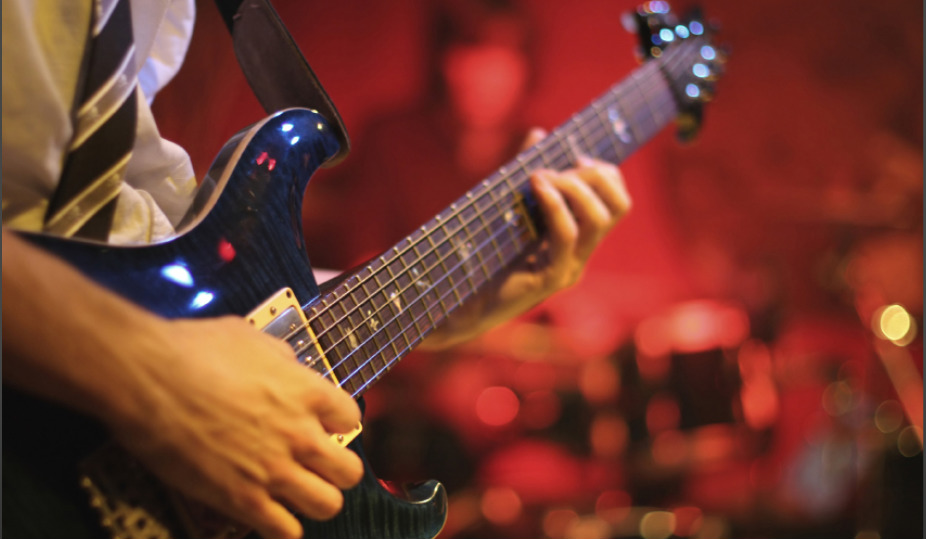 With its thriving cultural scene, gorgeous beaches, and lush green gardens, Bournemouth is a great place to be a part of gigs and concerts. With three popular venues – BIC, Pavilion Theatre, and O2 Academy, the town has enough musical options for you. Both Pavilion Theatre and O2 are Grade II listed.
Read: Top 10 Amazing Hotels in the World
At Pavilion Theatre, you can enjoy ballets, operas, and West-End shows. If you really want to enjoy live music while you are in Bournemouth, then make sure you have visited Canvas, a one of a kind loft bar. Here, besides listening to some soothing music, you can also enjoy food, cocktail in intimate surroundings.